Ascencia Malls: The perfect mix of food, leisure, and shopping in Mauritius

If you are looking for a truly unique shopping experience that offers tasty food and various exciting activities, choose one of the Ascencia malls. Located all over the island, you can take a stroll with your family or friends for a great time of sharing and socialising. Vibrant energy guaranteed! When we say these malls offer an experience like no other, we mean it by providing the perfect mix of food, leisure and shopping. Here is the list of the best malls in Mauritius.
Bagatelle Mall, the biggest in Mauritius
A must-see destination for Mauritians and tourists alike, the Bagatelle Mall, located in the heart of the island in Moka, is a shopping destination not to be missed! With more than 150 stores, Bagatelle combines various brands, such as Celio, Aldo, Mango, Body & Soul, Ibiza, etc. A true shopping temple, you might say! In addition, the mall includes a food court where you can enjoy a refreshing meal if you are in a hurry. But also great restaurants to satisfy the finest of palates. As for leisure activities, choose between window shopping, an excellent movie at the STAR cinema, a relaxing moment over a good coffee or simply a delicious meal with your family. Need to go shopping? The Intermart hypermarket has every-thing you need. Also, discover fun activities for the little ones at Doodland. So when is your next visit?
Phoenix Mall, the family mall by excellence
The Phoenix Mall has been around since 1994. Today the mall is one of the leading shopping centres in Mauritius and offers more than 55 stores. The mall's design is aesthetically pleas-ing, with features such as fountains with a modern touch providing a very relaxed shopping atmosphere. With ample parking and a wide selection of cafes and restaurants, this mall is perfect for shoppers who are simply there to enjoy the experience. Ideal for everyone, family, friends, colleagues... whatever you want, they have it.
Riche Terre Mall, fresh and modern architecture
Let's move to the northeast of the island. Riche Terre Mall is a popular shopping destination with over 60 stores near the capital, Port-Louis. From department stores to elegant boutiques offering a variety of things you might like: ready-to-wear, shoes, fashion accesso-ries, beauty products, items for sports fans as well as beautiful decoration for your cocoon. And a lot of other gadgets. But it's always better to shop on a full stomach, right? Stop by one of the food outlets offering a variety of menus at affordable pric-es for the whole family. The mall even has an outdoor kids' corner to entertain the little ones. Finally, if you don't know what to do on some weekends, come to one of the events organised by Riche Terre Mall for heady memories with your loved ones.
Bo' Valon Mall, your retail destination in the South of Mauritius
And... we're off to the southeast of Mauritius to Bo' Valon Mall, in the district of Grand-Port. The mall has a little bit of every-thing for everyone. You will have the choice between clothing stores, fashion accessories, beauty and health products, and sporting goods. A fantastic place for shopping enthusiasts! Shop till you drop with all their stores. There is a good combi-nation of fast food and popular restaurants and cafes. Shop at Bo'Valon, indulge yourself and have a good time with your loved ones.
Convenient shopping centres in Mauritius
Shopping is good, but shopping in a place you like is even bet-ter! Each mall offers a unique setting for shoppers. Mauritius is full of good places to treat yourself. If you prefer a cosy at-mosphere and practicality, Ascencia got you covered.
So'flo, elegant and chic venue in Floréal
How can you resist shopping in a setting as elegant and chic as So'flo? The retro-chic architecture will leave you speech-less in the centre of the island in Floréal. So'flo is a fun shopping experience where you can find everything you need: clothes, shoes, accessories and gift ideas. Beauty products to pamper yourself and a Spa where you can be spoiled. For fit-ness lovers, go to Fitness Flo, a high-end gym. And if you like shopping and eating, you can choose between nearly 10 food outlets. You will also find a pharmacy and an Intermart super-market for your essential needs. So cosy that you will be returning again and again for a memorable experience with family and friends!
Les Allées, convenience at best in Moka
In the heart of the island, in Moka, you will find a charming shopping centre that seduces with its singular setting. Suppose you're looking for a fun and convenient shopping experience that departs from the traditional "mall" feel; Les Allées is the place for you. The design of the mall gives a rare in-door/outdoor feel. You have all the time in the world to explore and shop as you stroll through cobblestone walkways, outdoor cafes, restaurants and a mix of stores. Plus, themed events and markets are held throughout the year to delight everyone.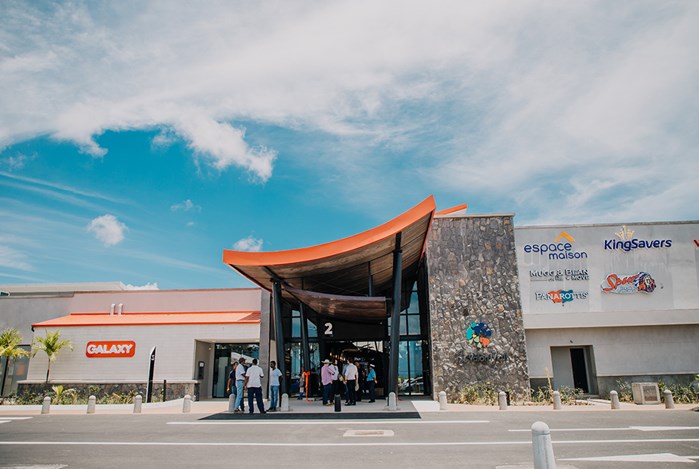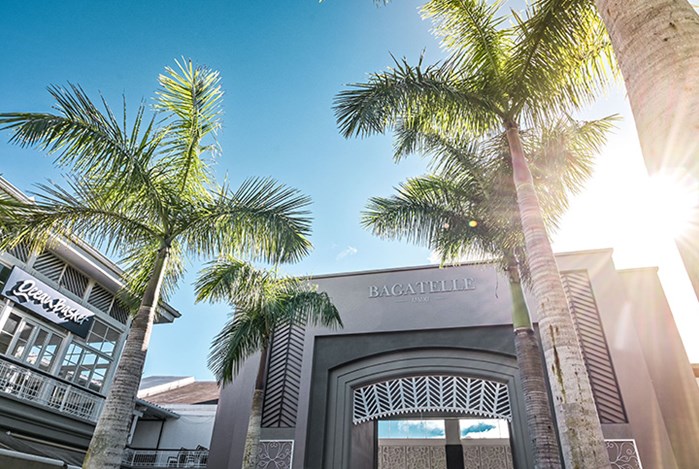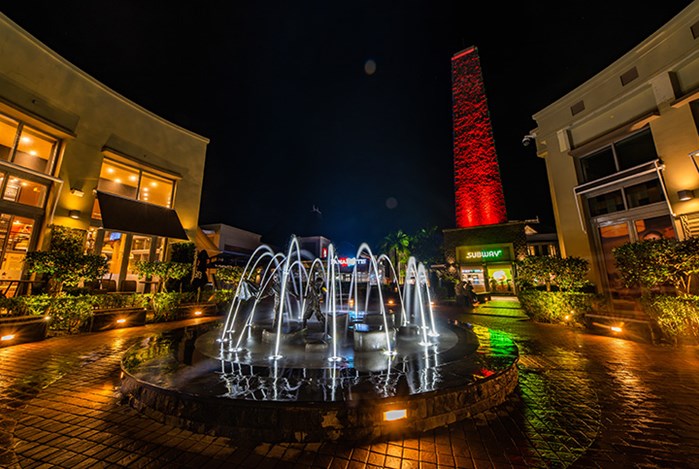 Kendra, your destination in Saint Pierre
Conveniently located in the centre of the island in Saint Pierre, Kendra offers you the opportunity to find almost everything you want in one place. Interesting selection of stores and a friendly atmosphere for family fun. Expect variety, both in pric-es and in the stores themselves. Enjoy a rewarding and con-venient shopping experience at Kendra! Fuel up for your inevi-table shopping trip in the mall's food court, with a wide choice of outlets.
Offers & deals at Ascencia Malls