A Gourmet Oasis: The Transformation of Bagatelle Mall's Food Court

For over 12 years, Bagatelle Mall has been an iconic destination for Mauritians, and it now invites visitors to discover its reimagined Food Court - a delightful fusion of flourishing greenery and gastronomic delights. With the addition of endemic plants, a brand new Kids Area and extra seating, this remarkable transformation celebrates the natural beauty of Mauritius in Bagatelle Mall.
This metamorphosis goes beyond mere change; it is a profound reconnection with the very soul of Mauritius. Tassawur Lecordier, the Development Manager at Ascencia Ltd, shares, "After 12 years, our aim was to revitalise the mall by infusing the Food Court with greenery, all while aligning with our valued customers' expectations."
A Food Court where Gastronomy meets Serenity in Mauritius
Breaking down the barriers between indoor and outdoor spaces, the revitalised Food Court in Bagatelle Mall now boasts an abundance of carefully selected endemic vegetation, stimulating the senses and soothing the spirits. Here, the pleasure of dining harmoniously blends with the serenity of nature.
"Our wish was to create a welcoming space where everyone would feel at home, as if in their own garden – a perfect place for cherished moments with family, friends, or even in solo," emphasises Tassawur Lecordier. And the story continues! Special attention was given to adding more seating, creatively turning the private areas of Panarottis and KFC into shared spaces.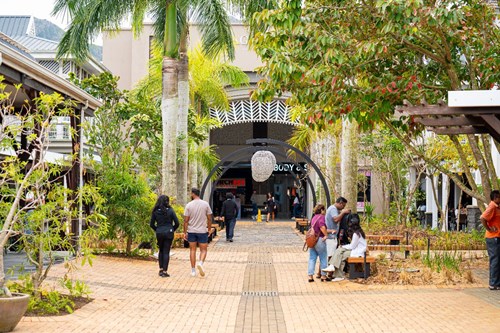 Food Tenants at Bagatelle Mall
A New Kids Area for the Little Ones in Bagatelle Mall
Happiness knows no bounds, and the brand-new Kids Area, meticulously designed, is a wonderland for children aged 3 to 12. Surrounded by natural materials, this playground offers parents peace of mind while allowing children to thrive in safety, thanks to the soft padded flooring.
Bagatelle Mall proudly reveals its reimagined Food Court, a testament to its commitment to sustainability and environmental responsibility. This transformation embodies the essence of modern shopping culture while celebrating the natural beauty of Mauritius. An immersive experience awaits you, where gastronomy and nature blend in perfect harmony.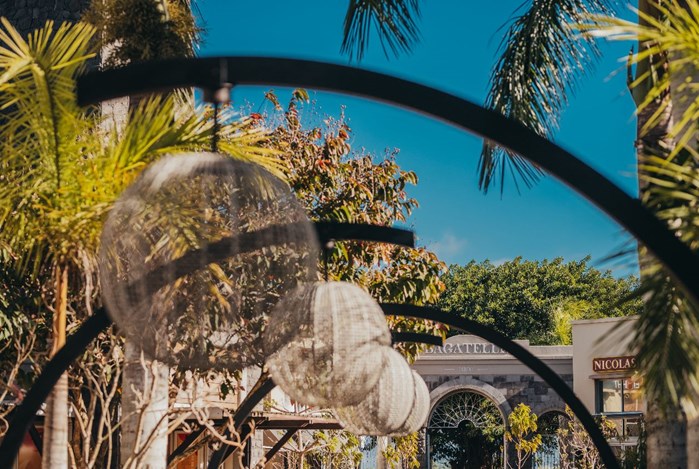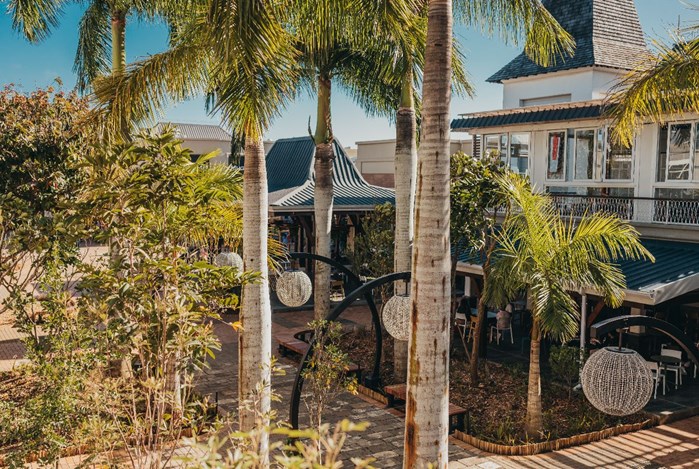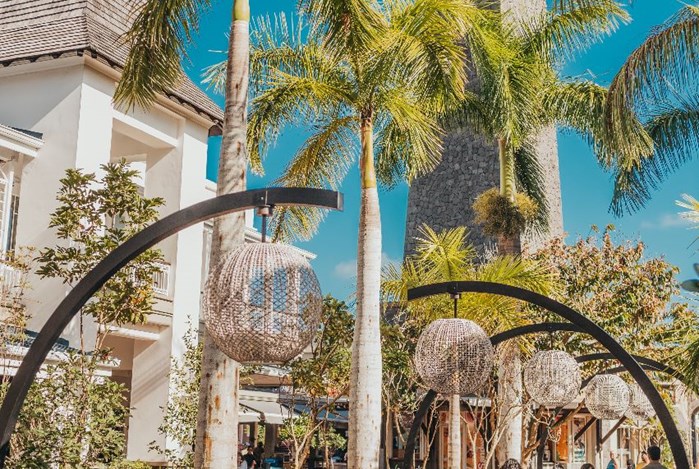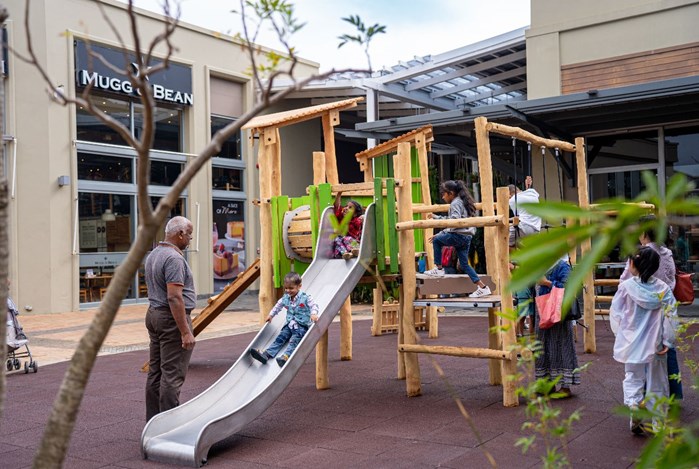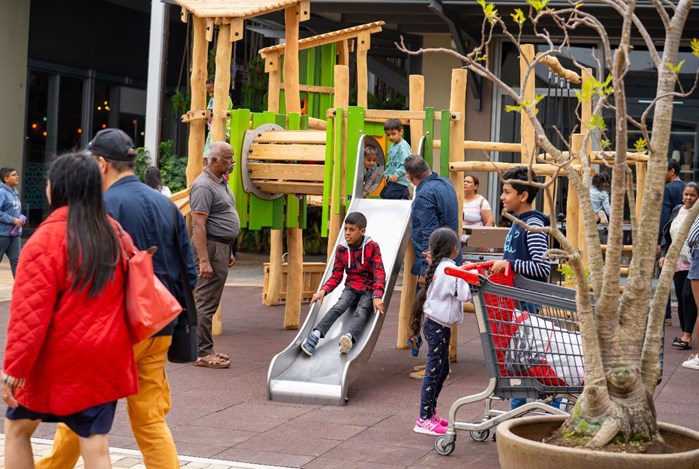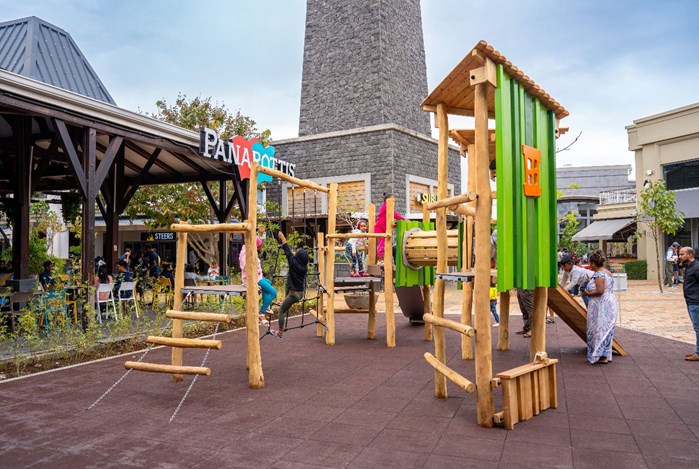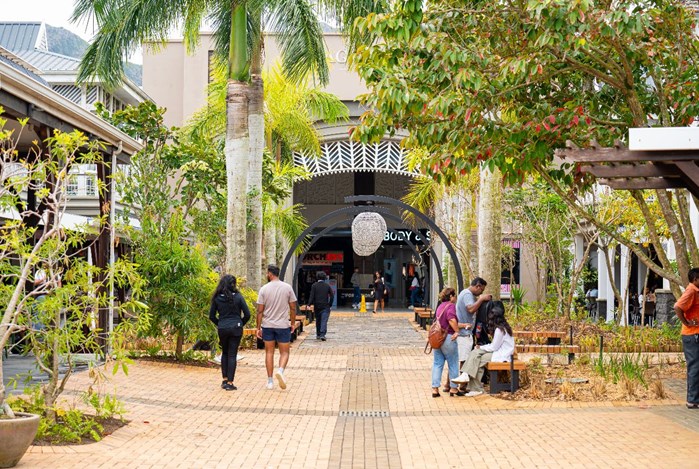 Behind the Scenes of the New Food Court
Get an exclusive glimpse into the challenges and triumphs of this project with Tassawur Lecordier, Development Manager at Ascencia Ltd.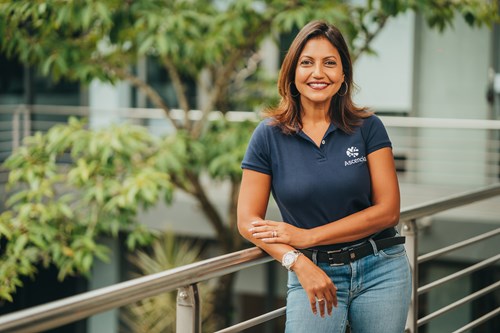 "This project was not without its challenges... Work primarily took place at night. Each profession was carefully chosen, from architects and interior designers to engineers, contractors, skilled carpenters for the benches, and expert stone masons for the main pathway – all selected for their expertise and passion for impeccable workmanship. Bagatelle Mall is committed to promoting local Mauritian artisans while opting for noble materials like wood, bricks, and stones, carefully reclaimed from a former building to add an authentic touch.
Revamping an area in a busy environment
Despite the challenges of working in an already developed environment, the team remained resolutely determined to accomplish their mission successfully without interrupting activities of tenants around. Our visits to Île aux Aigrettes inspired us to bring a piece of preserved nature to Bagatelle Mall, allowing visitors to discover or rediscover endemic trees. We even travelled to Savannah to search for and bring back stones and trees, making this experience truly unforgettable for me!"