Artisan Coffee, the perfect coffee break to unwind in Riche Terre

Did somebody say coffee? Head over to the amazing Artisan Coffee outlet located at Riche Terre Mall! Open Monday through Sunday, this modern and cosy coffee shop aims to bring people of all generations together and make them feel at home. Special notice to those who work in the area, mark down your new coffee address, because you'll probably need it for your future coffee breaks! Whether you're starting your day, grabbing lunch, or have business meetings around Riche Terre, you probably need your caffeine fix. Artisan Coffee got your back!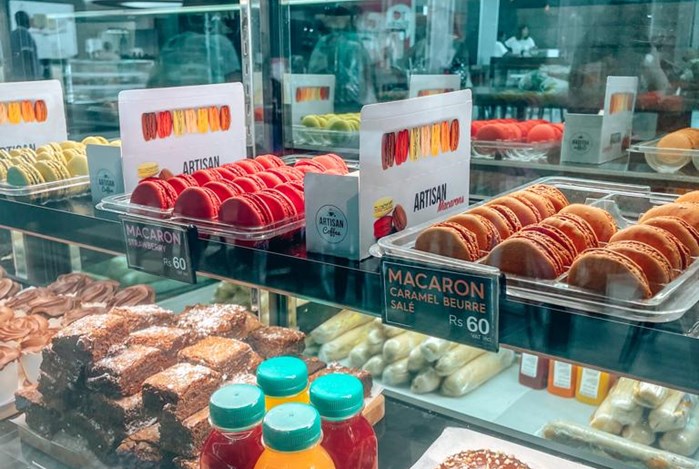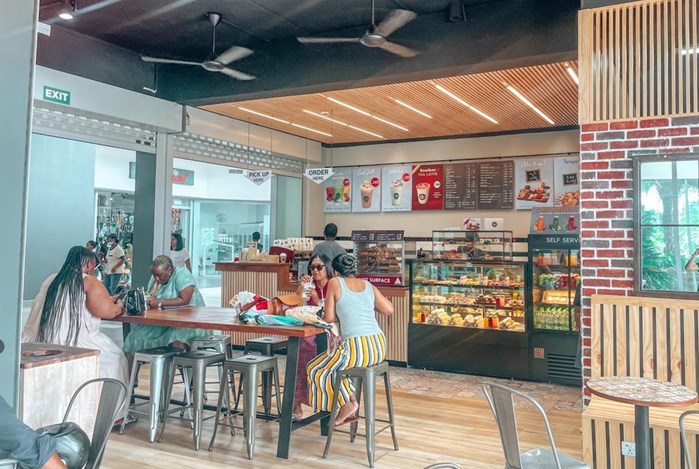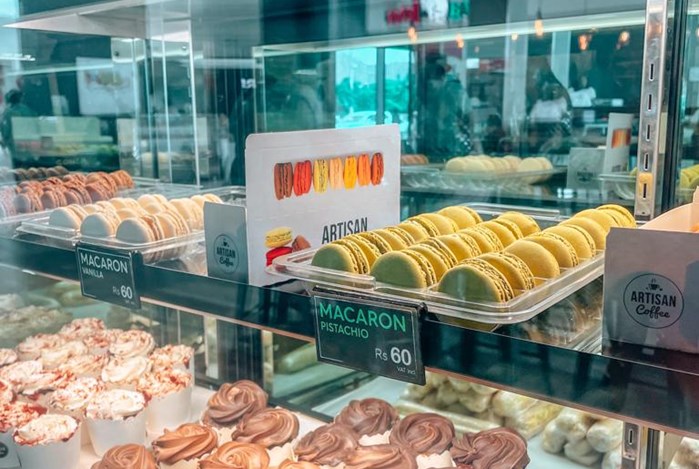 Closer to your office in Riche Terre
You don't have to go far to enjoy a good cup of coffee! Conveniently located in the Riche-Terre Mall, Artisan Coffee is right next to offices in the area. So, if you're on your way to work, and you're in the mood for a quick breakfast and a nice hot cup of coffee, look no further! Several breakfast options are available there. Enjoy the Grab & Go deals available starting at 7:30 each morning! A traditional cup of coffee and a croissant! Be generous, and grab a freshly baked pastry for your favourite coworkers too! You'll make their day!
Stay healthy with the fresh juices
If you're the healthy type, fill up on vitamins with their Cold Pressed Juices! Stay fresh all summer long with these healthy little wonders. These juices are made from fresh fruits, which are freshly squeezed for maximum benefit and taste. Our team's favourite? Watermelon Cold Pressed!!! As refreshing as it is delicious, this watermelon juice is a true health ally. Other flavours include kale, orange, pineapple, beet and carrot. 
Enjoy the terrace
You can also have lunch on the beautiful terrace while enjoying the breath taking view of the mountains. A friendly atmosphere coupled with a delicious meal. The next time you forget your lunch, just drop by Artisan Coffee with your colleagues! Between sandwiches, paninis, smoothies and of course freshly brewed coffee, choose what makes you happy! Are you organising a business lunch? Artisan Coffee is the place to be! Charming setting, with impeccable service, excellent food and coffee.
Artisan Coffee, the ideal working café in Riche Terre 
Artisan Coffee is not just a place to grab a quick caffeine fix. It's also a working café that provides a cozy and inspiring atmosphere for remote workers, freelancers, and anyone looking to get some work done. With free Wi-Fi and plenty of power outlets, Artisan Coffee is the perfect spot to plug in your laptop and settle in for a productive work session close to Port-Louis. And when you need a break, you can refuel with their delicious coffee, made from high-quality beans roasted in-house.
Artisan Coffee menu: Treat yourself, you deserve it
Feeling hungry at the office? Improve your mood and productivity by taking a coffee break at Artisan Coffee. Discover a variety of pastries, from croissants to pains au chocolat and pains au raisin! What a mouth-watering experience, isn't it? And if you haven't tried the famous Portuguese Egg Tarts yet, it's time to do so! You can also taste the canelé de Bordeaux, a small French specialty. All this in a very nice decor! 
In short, coffee is life...for most of you! So, if you're in the vicinity of Riche Terre, check out Artisan Coffee where you can relax with a cup of coffee, a treat and a breathtaking view!
Enjoy your coffee...and don't forget to treat yourself!
Ready for a good cup of coffee?